Flexible College Funding
We know that determining your college funding needs may be challenging these days. Don't worry – with our private education line of credit, we've got you covered. Even if you're unsure of the college you'll be attending or the exact loan amount you may need, you can establish your line of credit today. Then, once your plans have been finalized, you can come back to request the exact funding you need.
Borrow up to $60,000 for Undergraduate Student Loans
Borrow up to $100,000 for Graduate Student Loans
No origination or pre-payment fees
Flexible repayment options
Convenient line of credit structure with one application, multi-year approval
Receive a 0.25% rate discount when you set up automatic payments (ACH)
Exact rates will depend on creditworthiness.
Paying for College Articles
Resource Hub
With information ranging from college planning during the pandemic to advice on negotiating with a college for more financial aid, our hub is full of helpful, relevant information.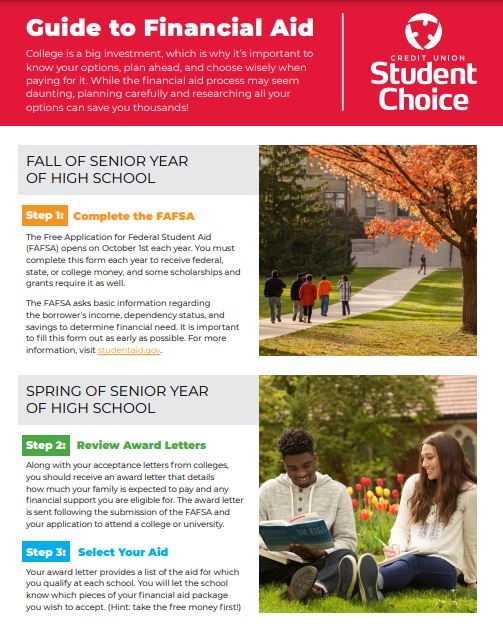 Download Guide to Financial Aid
College Access Counselor
Whether you're a parent, high school student, or college graduate entering loan repayment, our College Access Counselor can walk you through the necessary steps to make smart decisions about paying for college – and beyond.
Contact an Undergraduate Student Loan Specialist at 877-230-4672
For servicing of existing undergraduate loans, contact UAS directly at 877-530-9782