New look. Same great resources.
We're excited to launch your new TCTFCU.ORG website!
It has all the resources you expect from TCT with a fresh look. You'll have a more consistent look and feel across all your devices, simplifying how you engage with your credit union. Please familiarize yourself with some changes to the website's layout.
Your Online Banking login will now be on the right side of each page.
You will use the same username and password.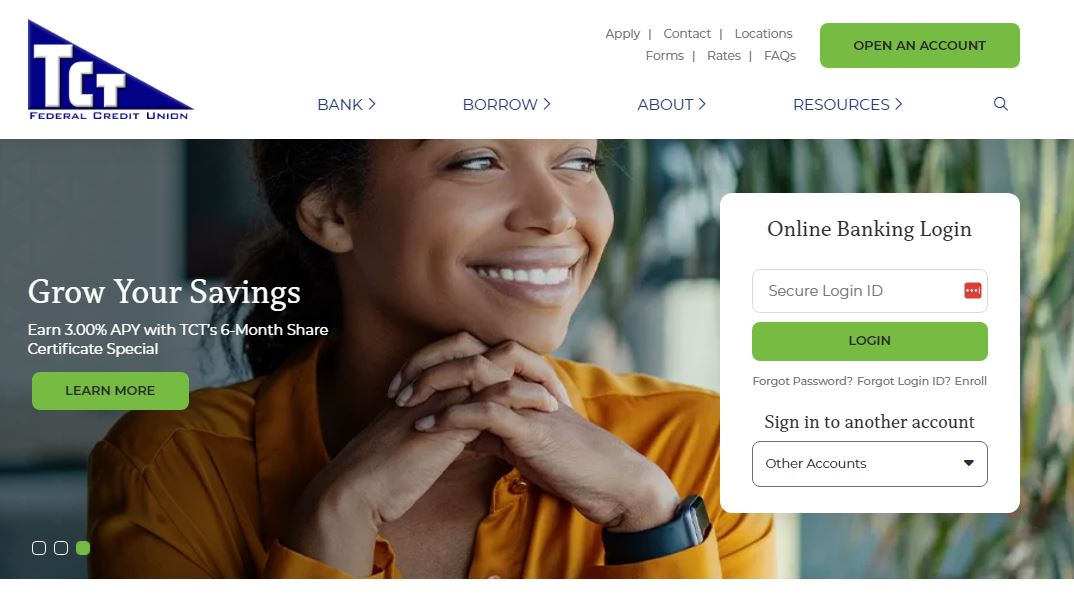 ---
EZ Car Finder now appears on the homepage when you hover over the Find a Vehicle button.
You can also access EZ Car Finder under Resources and on the Auto Loans, Payment Saver, and Loan Rates pages.

---
Your menus will now include Bank, Borrow, About, and Resources categories.
Each category may be selected either at the top or left side.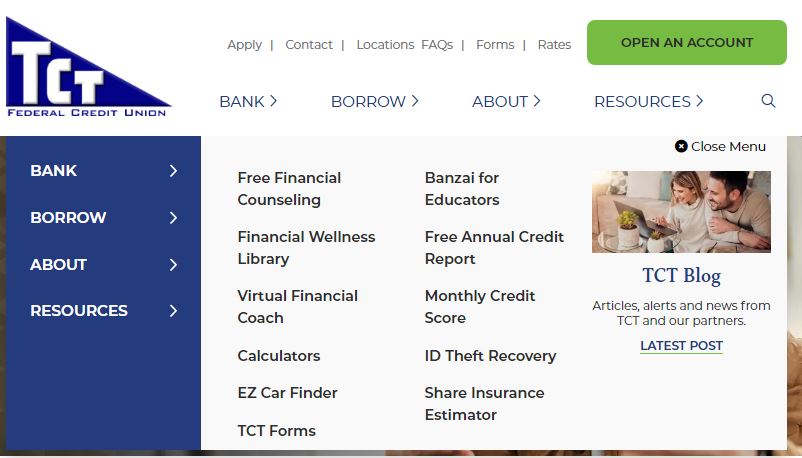 ---
You can now provide us with feedback about your website experience.
Simply click on the 'Website Feedback' button found in the footer of any page on the website.

Coming this Fall, look for more information on our new Online/Mobile Banking.
If you're not sure if you are on TCT's email list, contact a branch or click on 'Email Sign-up' at the bottom of this webpage.
Have Questions?
If you have questions or concerns about the new website, please feel free to contact TCT by phone at 1-800-721-8288 or email itsgreattocu@tctfcu.org or send a secure message within online/mobile banking.
« Return to "TCT Blog"
Go to main navigation