Home
> Community > TCT in the Community > TCT Federal Credit Union Announces 2018 Scholarship Recipients
TCT Announces 2018 Scholarship Recipients
TCT is pleased to announce the recipients of the 2018 TCT Academic Scholarships. Seven scholarships were awarded to TCT members.
"We are glad to contribute to the financial education of these outstanding members," said TCT Federal Credit Union CEO, Curt Cecala. "We wish them all the best in their future endeavors."
The 2018 recipients are; Eli Robertson, Grace Snyder, and Jamie VanDeWater of Cambridge Central School, Mia Teal of Mechanicville High School, Abigail Davis of Salem Central School, and Brooke Edwards and Patrick Conway of Queensbury High School.
Each year, TCT awards scholarships to graduating high school seniors who are TCT members, have displayed outstanding academic and extracurricular achievements and demonstrated an awareness of the "People Helping People" credit union philosophy. Applicants are judged by representatives of the New York Credit Union Association (NYCUA), located in Albany, NY.
Students interested in applying should look for 2019 scholarship applications to become available this fall at any of the TCT Federal Credit Union's four branch locations in Ballston Spa, Cambridge, Clifton Park, and Queensbury, and on the credit union's website www.tctfcu.org.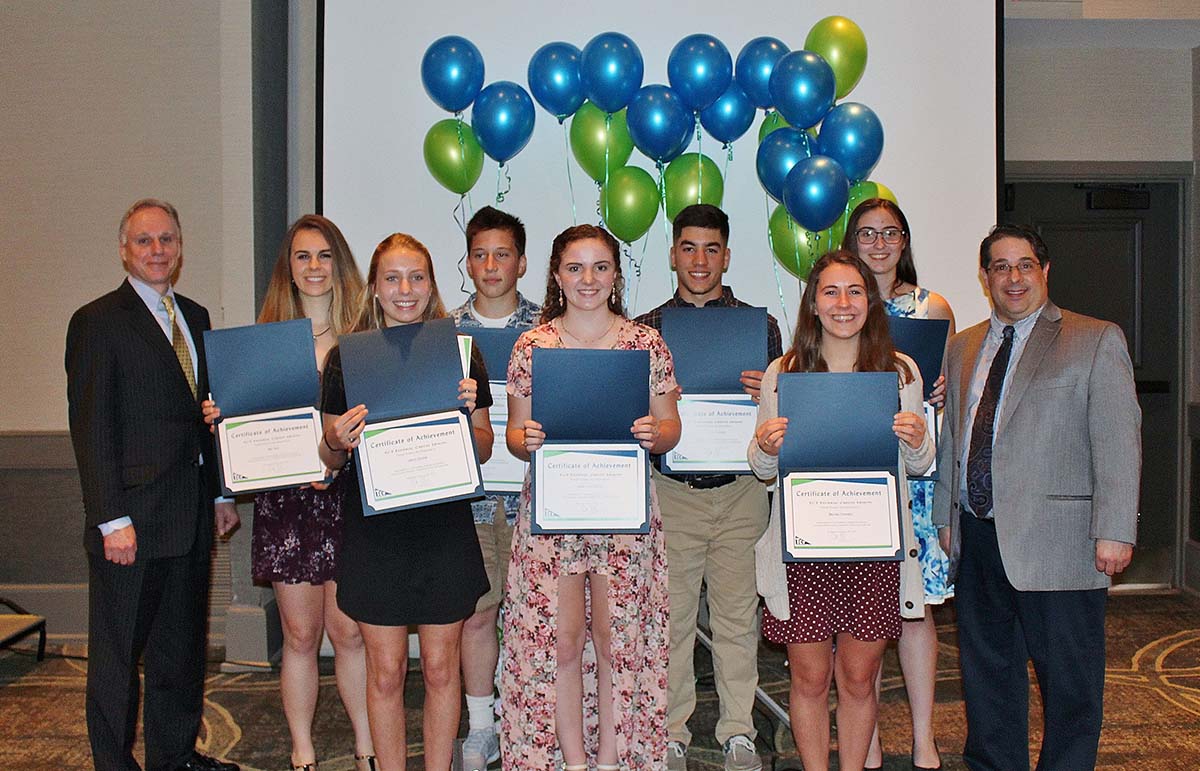 Pictured back row, left–right; Peter Trombley (TCT President), Mia Teal (Mechanicville High School), Eli Robertson (Cambridge Central School), Patrick Conway (Queensbury High School), Abigail Davis (Salem Central School), Curt Cecala (TCT CEO). Front row, left–right; Grace Snyder (Cambridge Central School), Jamie VanDeWater (Cambridge Central School), and Brooke Edwards (Queensbury High School).
Go to main navigation